FAQ Swedish C1 tests
Some frequently asked questions about the Swedish C1 test.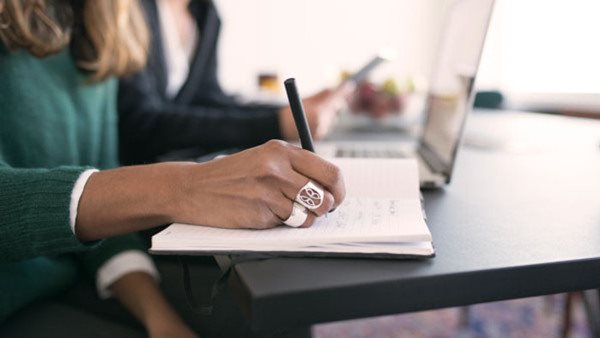 1. How do I know what level I am at?
You can gauge your level by taking Folkuniversitetets Language Level Test where you can assess your skills yourself. You can also use the European language Self Assessment Grid.
2. What uses are there for the C1 test?
The tests are accepted by the National Board of Health and Welfare(Socialstyrelsen) when issuing professional licenses. The tests are well-suited for persons who want a certificate showing, for example, future employers that they have very good Swedish skills. The test has no medical profile.
3. Will the C1 test qualify me for Swedish university studies?
No, the C1 test does not qualify you for Swedish university studies. There is a special Swedish test for university studies: Tisus. See nordiska.su.se/tisus.The Tisus test corresponds to level C1 on the Common European Framework of Reference for Languages.
4. Do I need to take a special Swedish language course to take the C1 test?
No. The C1 test is a free-standing Swedish language test. In other words it does not matter where and how you learned Swedish. However, Folkuniversitetet offers courses at C1 level.
5. Where can I take the C1 test?
The test is offered in different locations.
6. How old do I need to be to take the C1 test?
You need to be at least 14 years old and not have Swedish as a native language.
7. How far in advance do I need to apply?
At least two weeks before the test date.
8. What does it cost to take the C1 test?
Taking the test costs SEK 3,000.
9. How do I apply for the C1 test?
You apply by booking a test date.
10. What does the C1 test consist of?
The C1 test tests all your language skills. It has the following parts:
Word test (vocabulary and grammar). 30 min
Listening comprehension. 20 min
Reading comprehension. 45 min
Written assignment. 2 hours
Oral communication. 20 min per test candidate
11. Can I bring aids?
No, no aids are allowed.
12. Can I re-take the test?
Yes, but you need to re-take the whole test, not just the parts you failed. You also need to pay a new application fee. We recommend waiting for 3-6 months before re-taking the test, to improve your Swedish skills further.
13. How is the test assessed?
Two persons assess each test.
The possible grades are Pass or Fail.
In the reading comprehension, word test and listening comprehension parts, the number of correct answers must exceed the limit for pass. The written assignment and oral communication parts are assessed separately to see if they match up to the C1 level. The test results will not be analysed further or commented on.
If you fail one part, you fail the test as a whole. If you fail, you need to take the whole test again.
14. Do I receive a certificate?
If you pass the C1 test you receive a certificate (not a grade). If you fail, you will be told what your result was for each part.
15. How long does it take to receive the certificate?
You will receive the certificate within 2 – 3 weeks of passing the test.
16. How long should you have studied Swedish to pass the C1 test?
You should have studied for at least 1.5 years, but this can greatly from person to person. It can depend on how intensively you have studied, your language learning background, age and how much you have used Swedish in your day to day life. See the Cambridge English Support page regarding learning times for different levels of the Common European Framework of Reference for Languages.
17. How can I prepare for the C1 test?
Folkuniversitetet will offer preparatory courses leading up to the C1 test. You can also prepare yourself by reading literary texts, non-fiction texts in various fields, listening to shows such as Vetenskapsradion on Swedish public radio (Sveriges Radio).