Language examinations
Through our different language examinations you will receive proof of your language skills in English or Swedish.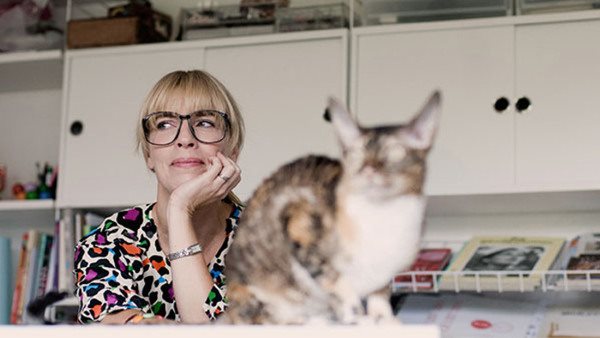 IELTS
IELTS is the International English Language Testing System which tests English proficiency across the globe. IELTS is recognised by thousands of organisations world-wide including educational institutions, professional bodies, employers, government agencies and immigration authorities.
You can choose from two types of IELTS test: Academic or General Training, depending on whether you want to study, work or migrate. The IELTS test has no pass or fail - you are graded on your, using scores from 1–9 (approximately A2 to C2). In Sweden you can take IELTS at Folkuniversitetet in Lund, Stockholm or Gothenburg: there are several dates each term. Results will be issued 13 days after the test.
---
Cambridge English
Taken in over 130 countries every year, these exams can help you to work and study abroad. A part of the University of Cambridge, Cambridge English exams are backed by world class language testing research. Cambridge English exams are accepted by over 20,000 organisations worldwide.
The exams are at a range of different levels up to C2, and are also available in Business English. Our most popular exam is Cambridge English: Advanced. This is at C1 level and demonstrates that your English abilities are good enough to study at university or work at a professional level. Cambridge English exams are offered at many locations throughout Sweden, all of which are administrated by Folkuniversitetet.
---
Swedish C1 test
We offer a Swedish language test at a C1 level according to the Common European Framework of Reference for Languages (CEFR). The language test is accepted by government agencies such as the National Board of Health and Welfare (Socialstyrelsen).
The tests are a good option if you need a certificate showing, for example future employers that you have very good Swedish skills. The test is accepted by the National Board of Health and Welfare as language qualification for professional licenses. It can be a good idea to do our Language Level Test to make sure that your Swedish skills are at a C1 level.
The C1 tests include:
Gap test (vocabulary and grammar test)
Listening comprehension
Reading comprehension
Writing assignment
Oral communication
The test takes a maximum of 7 hours (including breaks).
N.B.! If you pass the test you receive a validation certificate, not a grade.
---
Swedex
Swedex is an international diploma for Swedish as a second language. Examination is offered throughout Europe and tests all language skills at three levels: A2, B1 and B2 - according to the Common European Framework. Folkuniversitetet handles Swedex courses and examinations in Sweden.
---
Tisus
The test is offered by the universities in Stockholm, Lund, Uppsala, Umeå, Linköping and Malmö.
Tisus is a Swedish language test for persons with foreign upper-secondary level education planning to apply for academic studies in Sweden and lack Swedish language grades. A passing TISUS grade corresponds to Swedish B and qualifies persons for university level studies. TISUS has three parts: reading comprehension, writing and speaking.