Payment
Folkuniversitetet works in partnership with Walley Checkout for payment of course fees.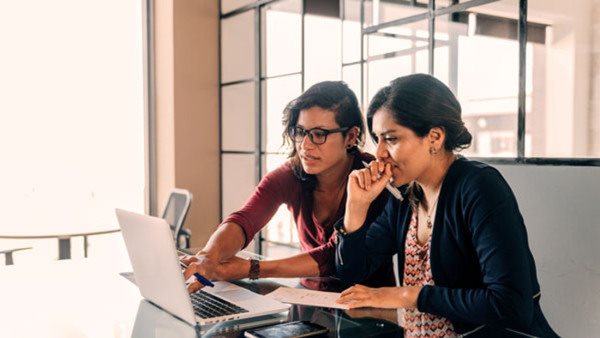 When you have booked your course you will receive a confirmation (bekräftelse) from Folkuniversitetet that we have received your booking. When we email the joining instructions (kallelse) for the course, you will also receive an email from Walley with a link and payment options. By clicking on the link, you will be taken to Walley's website where you choose a method of payment. You have seven days to choose a payment option. If you have not chosen a payment option within this time, you will receive a reminder from Walley.
The email from Wally looks like this:

You will also receive an SMS with the same information.
The SMS looks like this: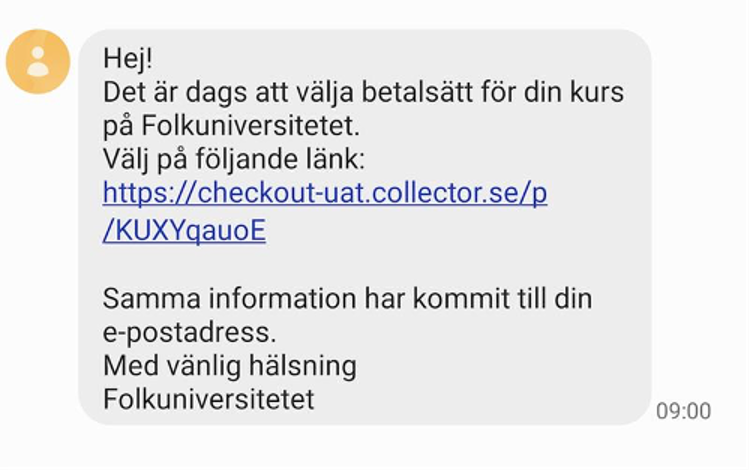 Walley Checkout offers you all the major payment options in one solution. You can choose between the following payment options:
• Bank transfer
• Invoice – Pay within 14 days
• Buy now – pay in 2 months
• Payment in instalments/Interest free up to 12 months
• Account – with a monthly invoice
• Card
More information on Walley Checkout can be found here.
Walleys terms and conditions for invoices, credit accounts, payment by instalments and bank transfers can be found on this page.