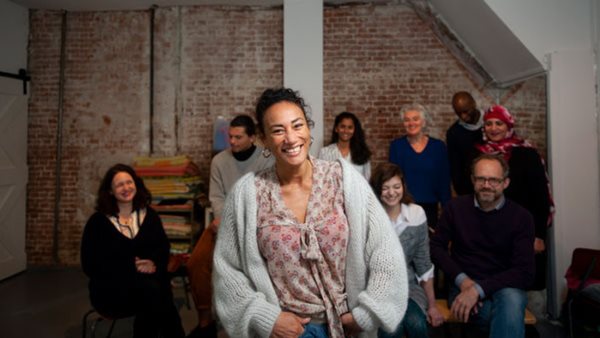 Kristianstad SFI study path 2
SFI study path 2 gives you basic knowledge of the Swedish language so that you can participate in society, working life or further studies.
Kristianstad SFI study path 3
SFI study path 3 is designed for those who are more used to studying and using computers and who already have higher education (upper secondary school, college or university).
Föreningsgatan 1, 291 33 Kristianstad. Show on map.
Why you should choose SFI at Folkuniversitetet in Kristianstad
Free – Our SFI courses are free of charge.
Convenient – We are centrally located in Kristianstad, close to the library and bus number 2 (stop Kristianstad Centralskolan) and government offices.
Flexible options – We offer many class times to fit your schedule, including morning, afternoon, evening and distance/online courses.
Start soon – We accept students continuously, which means you have a shorter wait before you begin your studies.
Feel included – We work actively for you to become part of Swedish society.
Caring teachers – Our certified teachers are competent in Swedish as a second language, and they believe in students.
Guidance. Access to study and career advisors.
Important partnerships – We partner with Komvux and businesses to help you develop your skills, continue your education and move into working life.
Personal support – We have a special education teacher and a special education teacher on staff who can support you with individual language development.
Be understood – Our teachers are multilingual, and we use language assistants.
A place to meet. "Kulturkafé" - every Saturday, at 11-12. This is a meeting place for everyone - foreign and Swedish-born to speak the Swedish and be curious about each other's cultures.
We also offer training in CPR (Cardiopulmonary Resuscitation), home preparedness, first aid, and oral health.
Validation in Labor Market Knowledge - we can highlight your skills, which can assist you when searching for a job or looking to change career paths.
If you have questions about your application or how to apply, contact Marina Gevoyan at 076-116 36 58 or marina.gevoyan@folkuniversitetet.se.