Rusta och matcha
Rusta och matcha – your personal support for work or education!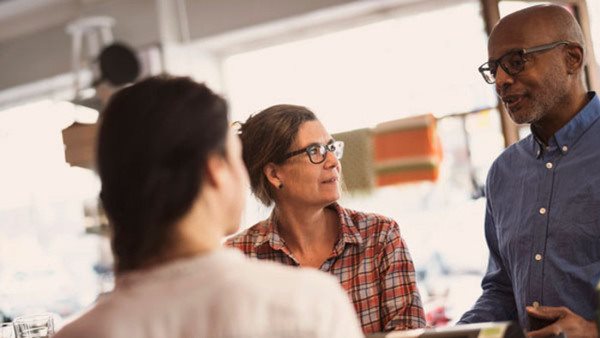 Do you need help finding a job? Or do you need support finding the education for you? At Folkuniversitetet's Rusta och matcha we adapt our service according to your needs. Together with a personal coach (contact person), we provide you with the knowledge needed to write a CV and finding your new job.
Rusta means that we prepare you who need extra support to get a job. Matcha means that our experienced staff connects you with your new job or the right studies. Through personal and individualized support, you reach your goals in the shortest time possible.
Why you should choose Rusta och matcha at Folkuniversitetet
• Our supervisors are well familiar with the labour market and are experienced connecting you with employers, regardless of industry.

• We are one of Sweden's largest education providers. If you want to study, we can help you find the right education.

• Folkuniversitetet is non-profitable. We invest all our resources in you, so that you can reach your goals and obtain your new job in the shortest amount of time.
This is how it works
When Arbetsförmedlingen offers you the service Rusta och matcha, you can choose Folkuniversitetet as the provider. Once you have chosen us, we will contact you and invite you to a meeting where you will meet your personal supervisor. Then we're off!