About the School
Learn more about Musikinstrumentakademien.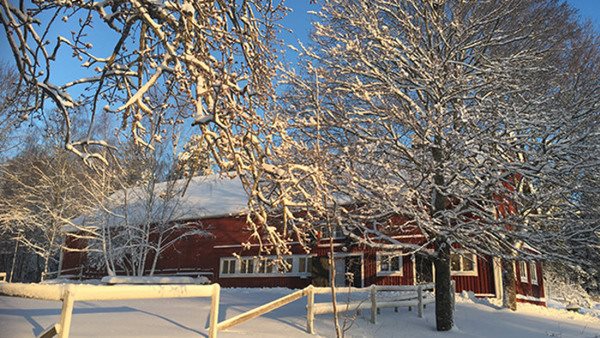 The school is situated in a scenic part of Upplands Väsby, north of Stockholm, in a relaxing, inspiring environment. Travelling to and from the school is easy and there are good commuter rail links. The train journey takes about 30 minutes from Stockholm Central Station.
The school's specially equipped premises buzz with creative activity at the workbenches, in the machine shop and in the finishing areas. All students have their own workspace with their own hand tools where they receive individual guidance from experienced teachers.
Most students eat in the school kitchenette, where they can heat their own meals. Otherwise there are several neighbourhood restaurants to choose from.
We share the premises with the cabinetmaker programmme and Folkuniversitetet's courses in cabinetmaking.
Part of Folkuniversitetet
In addition to a wide range of courses in creative and artistic fields, Folkuniversitetet also manages a number of creative programmes – including Musikinstrumentakademien. Folkuniversitetet is a non-profit adult education organisation, independent of political, religious, commercial and trade union interests.