Musikinstrumentakademien – where craftsmanship and music meet
Are you passionate about music and crafts and interested in building your own guitars? Musikinstrumentakademien is Scandinavia's only vocational programme for people looking to pursue a career in the craft of musical instrument construction.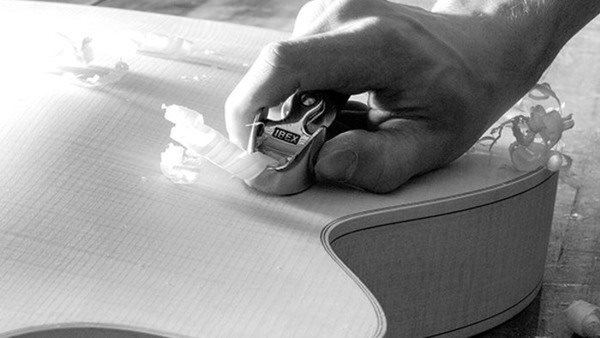 At Musikinstrumentakademien in Upplands Väsby, you will receive sound basic training in the craft of musical instrument construction. The three-year vocational programme is free of charge and participants are eligible for student aid.
The guitar-making programme develops the existing heritage of musical instrument construction based on solid traditions of craftsmanship blended with modern technology.
Whether you have a long-nurtured dream of working with musical instruments or have only recently become interested, the profession is grounded in musicality, craftsmanship and a desire to achieve the highest possible quality.
Welcome!