This event is currently fully booked - please check if there is any available places on the other try out lesson, Prova på - Acting for film, try out lesson, arrid 147689
This is a try out acting lesson, for those of you who are interested in our acting courses. You will have the opportunity to talk to our teachers and visit our premises.
Terms of the try out lesson
'Try out' lessons are free to attend, but If you are unable to attend it is important that you cancel your place as there are only limited places. If you don't turn up a 'no-show' fee of kr 250 will be charged.
These free lessons are very popular and they very quickly become fully booked - we only have a certain number of places available – after which enrolments are put on a waiting list. We will contact those on the waiting list iIf any places become available. You can also register at reception.
This class is a taste of what is to come
The course is aimed at people age 16 and over and it's held in English, but you can choose to act in Swedish or in English.
Educational format
Under the guidance of the two course leaders, we study all the steps and prepare you for the entire filming process. The course leaders collaborate during the course and share their different skills; acting training, directing and the technical aspects of performing in front of the camera, etc.
Enrolment
Please find the link below to read more about the courses. Click on the red button "Boka kursen nu" to enrole to this try out lesson.
Course instructors
Please, click on the link below to find out more about the teachers.
Kursledare
Samuele Caldognetto
Samuele undervisar både i italienska och teater på Folkuniversitetet sedan hösten 2009 och är mycket uppskattad av sina deltagare.
Samuele föddes i Milano och är uppvuxen i Italien där han har studerat teater vid universiteten i Florens och Milano. Han började utbilda sig till skådespelare med teatergruppen La Compagnia di Proteo. De följande åren började han studera regi och började arbeta som regiassistent i samma grupp. Samuele har arbetat med flertalet teaterproduktioner och som teaterlärare från 2002.
År 2001 regisserade han sin första pjäs, "La calza idiota. År 2005 startade han kulturföreningen "Isenzatetti" där han fortfarande är aktiv och för vilken han är konstnärlig ledare, regissör, skådespelare och scenograf. I tre år har han satt upp pjäser vid kända teatrar i Milano som t.ex. Don quijote & Donna quijota"," Il buio oltre il sogno" och "Happy days" av Samuel Beckett. Samuele flyttade till Stockholm 2009 och bildade kort därefter den italienska teatergruppen TeaterPi, vars första pjäs La signorina Papillon spelades upp vid Teaterverket i juni 2010.
---
Samuele Caldognetto has taught both Italian and theatre at Folkuniversitetet since Autumn 2009 and is highly regarded by his students.
Samuele was born in Milan and grew up in Italy where he studied theatre at the universities of Florence and Milan. He trained as an actor with the theatre group La Compagnia di Proteo and then went on to study directing and began working as an assistant direct in the same group. Samuele has worked with several theatre productions and has been a theatre teacher since 2002.
In 2001 he directed his first play, "La Calza idiota". In 2005 he founded the cultural association "Isenzatetti" where he is still active and for which he is the artistic director, director, actor and set designer. For three years, he directed plays at famous theatres in Milan, among them "Don Quixote & Donna quijota "," Il buio oltre il sogno "and" Happy Days" by Samuel Beckett.
Samuele moved to Stockholm in 2009 and shortly after this founded the Italian theatre group TeaterPi, whose first play "La Signorina Papillon" was performed at Teaterverket in June 2010.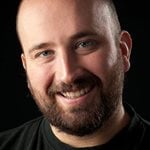 Jonas Wallin
Jonas är en filmskapare som producerar eget skrivna narrativa filmer under egna bolaget Harry's lad. Han har studerat filmvetenskap på Stockholms universitet och praktiskt filmskapande på Stockholms filmskola. Jonas har arbetat med många olika roller inom filmproduktion, som attributör och kostymör. Idag arbetar han som manusförfattare, filmare, skådespelare, regissör och klippare på egna och andras projekt. Jonas senaste film (Desertören) visades på Tellus bio-café 2016/17.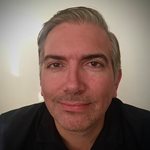 Har du frågor?
Kontakta Kundtjänst i Stockholm