Schedule
Learn basic short story structures and work with poetic form in this two-day workshop by Kevin Frato and Moira Egan. Short stories: theory and practice, linguistic and structural exercises. Topics include effective story structures, poetic vs. natural dialogue, and combining tone and plot to create an affect.Poetry: Poetry and play, freedom in poetic form. The poetry portion of the workshop will focus on formal structures and combining language, imagery, and structures for a unique artistic effect.
Target group
Anyone already writing in English (or who would like start), as well as those writing in other languages who would like a new perspective on narrative and linguistic theory.
Skills needed
Participants should be relatively fluent in spoken and written English.
Teacher
Kevin Frato is an author and educator originally from Ohio, USA. He has published fiction and non-fiction with Natur och Kultur, Myrios novell förlag, X-Publishing, and Kabusa Böcker. He is the main-author of Natur och Kultur's long-running Echo series of English readers (stories and non-fiction at the upper-secondary level), which has been reprinted yearly since 2013 and is now in its second edition, revised and with many new stories. He has also worked as a journalist in the US and Sweden, as well as a free-lance editor, voice-actor, proofreader, and translator.
Moira Egan Award-winning poet Moira Egan (Baltimore, USA / Rome, Italy) will teach the poetry portion. Egan has taught workshops in Stockholm twice before, and her workshops have been greatly appreciated.
Kursledare
Kevin Frato
Kevin Frato teaches creative writing courses in English at Skrivarakademin.
Kevin Frato is from the USA and has lived in Stockholm since 1998. He has published several books with Swedish publishers Natur och Kultur and Kabusa Böcker, and also written for newspapers and magazines in the US and Sweden.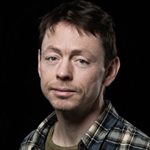 Har du frågor?
Kontakta Kundtjänst i Stockholm