Preston McBain
is born in Sudbury Canada, trained at the Quinte Ballet School of Canada and Royal Winnipeg Ballet. He has worked with The Royal Winnipeg Ballet Company, Ballet Jörgen Canada, Pro Arte Danza, Banff Festival Ballet and is currently working with The Royal Swedish Ballet. Preston has performed principal, soloist and corps roles in all the major classics works such Sleeping Beauty, Romeo and Juliet, Onegin, and Giselle to name a few. He has also had the opportunity to work with countless contemporary choreographers such as, Jiri Kylian, Sharon Eyal, Mats Ek, Alexander Ekman, Crystal Pite, Gioconda Barbuto, Stijn Celis and Mavin Khoo to name a few. As a repetiteur he has staged works on Ohio Ballet (Romeo and Juliet & Coppelia by Bengt Jörgen), The Royal Swedish Ballet (Midsummer nights dream by Alexander Ekman) and The Joffrey Ballet (Midsummer nights dream by Alexander Ekman)
Level: Beginners: for beginner participants over 13 years of age. This course is held for one week and is based on daily attendance. Application can only be made for the entire week.
Booking
To book the course, please press "BOKA KURSEN NU". You will then be redirected to a booking form. The form is also available in English.

OBS! Begränsat antal platser.
Kursledare
Preston McBain
Born in Sudbury Canada, trained at the Quinte Ballet School of Canada and Royal Winnipeg Ballet. Has worked with The Royal Winnipeg Ballet Company, Ballet Jörgen Canada, Pro Arte Danza, Banff Festival Ballet and is currently working with The Royal Swedish Ballet.
Preston has performed principal, soloist and corps roles in all the major classics works such Sleeping Beauty, Romeo and Juliet, Onegin, and Giselle to name a few. He has also had the opportunity to work with countless contemporary choreographers such as, Jiri Kylian, Sharon Eyal, Mats Ek, Alexander Ekman, Crystal Pite, Gioconda Barbuto, Stijn Celis and Mavin Khoo to name a few. As a repetiteur he has staged works on Ohio Ballet (Romeo and Juliet & Coppelia by Bengt Jörgen), The Royal Swedish Ballet, The Joffrey Ballet, Dortmund Ballet (Midsummer nights dream by Alexander Ekman).
As a teacher he is trained in the Vaganova and Cecchetti methods and his classes are a blend of both creating a dynamic, musical and challenging class. With emphasis on port de bras, footwork and quality of execution.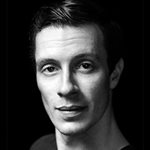 Har du frågor?
Kontakta Kundtjänst i Stockholm