StrangeSpaces
StrangeSpaces is a project for performing arts in which the local spaces, the communities and the individual artistic expressions transform the transcultural encounter into a vehicle for change.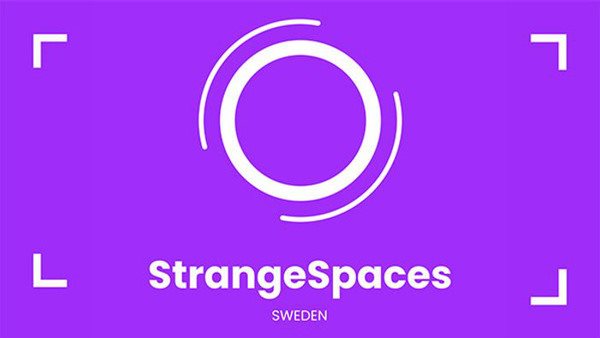 The project StrangeSpaces and its final touring festival aims to the encounter between people, their local and cultural diversity, and their otherness. The project wants to emphasize the role of transcultural realities as a possible contribution to the increasing need for international performing art in local, national and global cultural communities. With its program based on a touring festival, gatherings, workshops and political/artistic talks, the project wants to create an alternative platform for performing arts and spread a wider message, underlining the need for a more sustainable and fairer society. StrangeSpaces SWEDEN is planned between 18-05-2023 and 03-06-2023 in three main different regions and locations.
The second encounter of the project will be based in Stockholm and Huddinge. Teater Pi performing arts host StrangeSpaces Project with the aim to create cultural bridges and exchanges between the suburbs and the city, as well as between the different transcultural experiences already present in these areas. The program includes partner performances, artistic research and open free workshops and artistic talks. The main theme will be 'Sustainability in performing art, discovering new frontiers: trans-languaging and transculturality, minority performing arts, and inter-locality'.
Programme
All program items are free to attend, but you need to register via the links below.


Tisdag 23/05 – Stockholm
Welcome to Stockholm: Transcultural afterwork and openstage
Performance: Åskådarens resa / Spectator journey by Teater Theatron
Wednesday 24/05 – Huddinge
Performance: Åskådarens resa/Spectator Journey by Teater Theatron
Performance: #LastDays by Teater Pi
Thursday 25/05 – Stockholm
Acting workshop for teenagers: Acting multilingual (12-15 years)
Dance "In temporal trails" & #LastDays by TeaterPi
Friday 26/05 - Huddinge
Dance "In temporal trails" & Improv by Uusi Teatteri
Saturday 27/05 - Stockholm
Acting workshop: Acting multilanguage and working with identities