(Inter) National Summer Festival
Ten weeks of dance euphoria in the beautiful city of Stockholm. Enjoy your summer in the city with classes in ballet, jazz, contemporary, gaga and yoga with some of the best choreographers and teachers in Sweden. Everything specially selected by our coordinator Charlotta Öfverholm.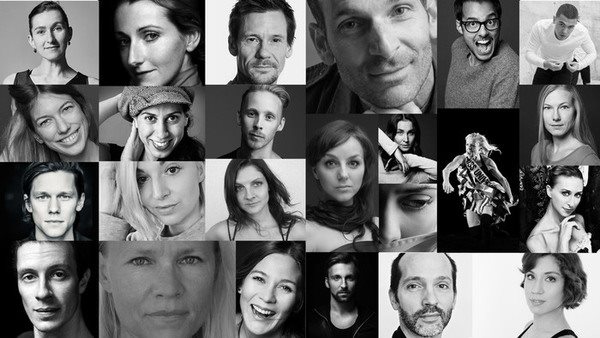 Come and dance with Hlin Diego Hjalmarsdottir, Rafi Sady, Angieszka Dlugoszewska, Helena Franzén, Maurice Causey, Kusi Castro, Dragos Mihalcea, Albin Lindén, Johan Forsberg, Julia Ehrstrand, Bianca Fernström, Marie Lindqvist, Mari Carrasco, Preston McBain,Tina Peschel, Andrea Helander Kramesova, Jan-Erik Wikström, Rebecca Labbé, Joakim Stephenson, Charlotta Öfverholm, Didier Chaper, Lee Brummer, Emma Rozgoni and Yasemin Nilsson Altan at Balettakademien this summer.
Click on the links below for more information and booking.
Open Classes/Drop-in
The open classes that start at 6 p.m. will have a limited number of drop-ins. You'll be able to book a place in advance if you call 08-789 42 90 between 2 p.m. - 3 p.m. the same day. You have to register and pay in person 20 minutes before the class starts at the latest or you'll lose the spot.
There will be no possibility to make up for missed classes.
June 14-18