Professional Dancers Education
Do you want to be a professional dancer? Take the step up to becoming a dancers or choreographer at Balettakademiens Professional Dancers Education.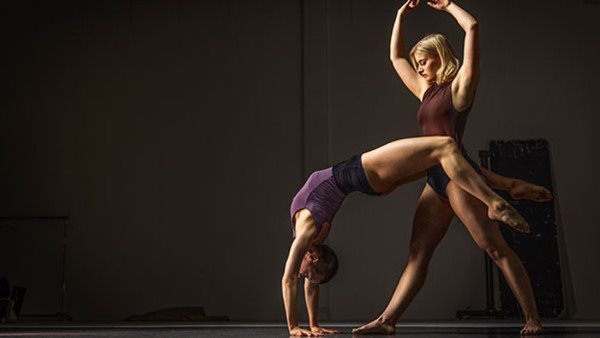 The programme offers studies in traditional dance techniques with an equal emphasis on the main subjects; Jazz Dance, Modern/Contemporary Dance and Ballet. The education has an ongoing international student exchange programme.
All the teachers at the school have substantial qualifications and extensive experience of their subjects. Over the years we have welcomed many highly acclaimed guest teachers and choreographers from all over the world, which has enriched both the school and the students.
The curriculum highlights the physical and mental well-being of the student dancer, as well as implementing many of the findings of current dance medicine research. A priority of the school is to strengthen the dancer's sense of identity, thus enabling the development of each individual's unique qualities, both as a dancer and as a human being. The school is subject to state supervision and student grants can be applied for. Admission after audition.
From autumn 2023, we have implemented changes and updated our course plan with the aim of further strengthening skills and knowledge for our students future professional life. Among other things, we do this by clarifying specialization Modern/contemporary and specialization Jazz/commercial/musical with an even clearer focus on work on stage and what is required there. You can read more about this in our course plan.
We cooperate with national institutions, organizations and scenes in the dance field.
We also have an Exchange programme – Erasmus+, with for example:
KHIO i Oslo, NO
Codarts i Rotterdam, NL
ArtEZ i Arnhem, NL
Bird College i Sidcup Kent/ London, UK
And collaborations with choreographers and companies, for example:
Ohad Naharin
Batsheva Dance Company / The Gaga Movement
Hamaslul - Professional Dance Education
Batsheva The Young Ensemble
Kibbuzim College Faculty of Arts
Kamea Dance Company
Our international guest teachers are Lee Brummer, Jenia Kasakinka, Jan Ole Olstad, Tiina Aspass, Ori Flomin, Malaya Ho, Satoshi Kudo, Derrick Brown Subjazz, Arina Trostyanetskaya och Mats Ek and many more.
Start
August 2023
Fee
SEK 33.000 per semester
Application
You apply with the documents below. Send the application with links and files to applicationydu@folkuniversitetet.se
Application form Download the application form, fill it in and attach it to your application email.
Grades Attach grade documents from upper secondary school, upper secondary special school or equivalent education, or latest school results if you have not received your final results before the final application date.
Health certificate Download the health certificate form, fill it in and attach it to your application email.
Other You can also attach other documents (eg certificates and grades) such as proof of other skills, ie documents that show that you have the knowledge required for the education even though you have not presented the certificates and / or grades required for the education.
Audition
Audition for our education consists of two parts. Part 1 will take place digitally, and then those who qualify will be invited to part 2. Part 2 will be a physical audition in Stockholm Tuesday-Thursday 11-13 April.
Digital audition
In order for us to receive your digital audition as smoothly as possible, we recommend that you upload the films as unlisted films on Youtube.
This must be included your digital audition:
A dance phrase in jazz (max 1 minute)
A dance phrase in contemporary / contemporary (max 1 minute)
A solo (5-2 min)
The jury will judge the submitted audition based on the following:
Assessment criteria technique
Technicallevel
Movementdynamics
Spatial awareness
Assessment criteria performance
Artistic courage
Levelof ambition
Degreeofimmediacy
Assessment criteria competence
Capacity to assimilate the education
On a par with oneself - Physically and Mentally
The entirety Ballet - Contemporary – Jazz