Apply to our programs
Apply for The Gotland School of Music Compositions programs here!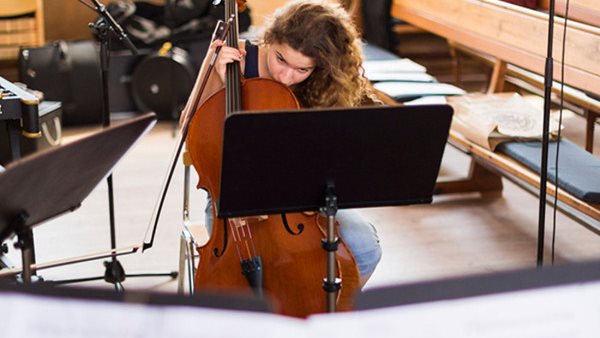 Previous knowledge
Many of those who apply and are admitted ot Tonis have knowledge of notation and music theory– but far from all do. The most important thing is that you have a powerful ambition to create music and feel a need to develop your own musical voice. Perhaps you have a vision of a music that you still lack the tools to realize?
One can therefore apply to The Gotland School of Music Composition without actually knowing how to write notes! If you are unsure if your previous education is enough to allow you to apply, you are welcome to contact us before you decide to send in your application.
We strive for a dynamic mix of students when it comes to background, musical genre, age, gender, and nationality. Please look at About us, where you can read about our students and alumni.
The application
The application consists of three samples of your work in written or sounding form, a written motivation of why you would like to attend the school, and a short description of your background in the area. Fill in the application form and then upload your work samples. We will then call a selection of the applicants to entry tests at the school.
Relevant dates
April 15 Final deadline for application
May 1 Deadline for complementing work samples and passport photo
End of May we call applicants to entry tests. The date and place for the interviews for applicants to Free Art may differ. Come back for more information.
June 1 Deadline for decision on applications.
Mid August: Fall term begins.
Economy
The Gotland School of Music Composition is eligible for student loans. The fee for one year of studies will be circa 38 000 SEK (40 000 SEK, Free Art) for the 2019/20 school year. An application for extra loans can be sent to CSN, Centrala studiestödsnämnden (The National board for Student Aid) to cover the fee. Material costs are not included.