Welcome to "Tonis"!
More than 90% of our students who go on to apply to a music college composition programme are accepted.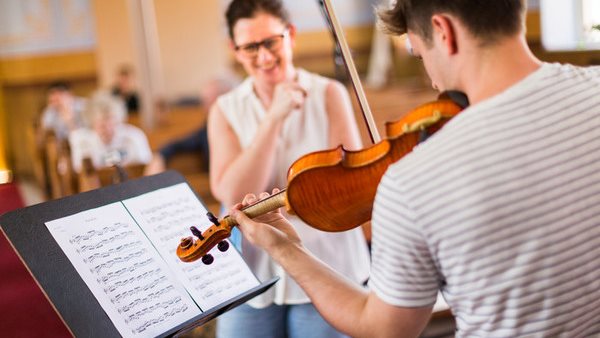 At The Gotland School of Music Composition, or "Tonis" as our school is known amongst students and locals, we believe that the answer lies in the unique educational concept that has become our hallmark – individually-oriented preparatory music composition programmes that enable students to develop both artistically and in terms of craftsmanship through learning-by-doing. At the end of the school year, the compositions of the student group feature in the self-produced Ljudvågor music festival, during which about 50 works are performed by professional ensembles and orchestras.
The programme prerequisites vary – applicants to our two-year music composition programme are typically individuals who are already aiming for a career in music composition, who write their own music and who are looking to develop. Some are familiar with music notation and the theory of harmony, others are not. Our one-year music composition programme with an emphasis on the fine arts is for electro acoustic and sound artists, or musicians who are keen to further their education in music composition.
Our main goal is to ensure that you as a student develop your own musical language based on your own individual circumstances – with some of the most exciting and skilful composers and educators in Sweden to help you.
Welcome to the The Gotland School of Music Composition!