Stage course shows
For people who love the spotlight! All our courses marked "scen" end with a show weekend where you participate in a total of four shows.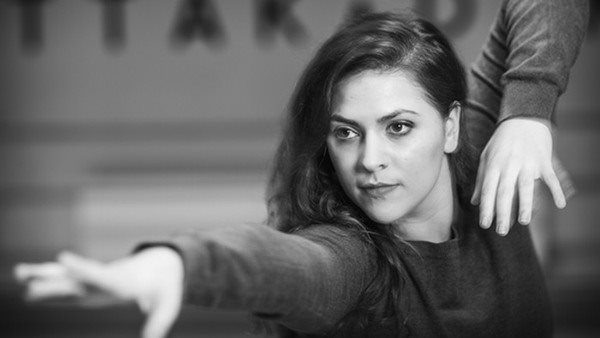 You'll participate in a total of four shows, one on Saturday and three on Sunday. The show weekend is normally held in either Week 48 or Week 49. Your teacher will let you know which weekend your group will be performing by the third class at the latest. All shows take place at Scen Studio Fyra, Balettakademien.
In conjunction with course registration, you give your consent to the production of all types of photographic and moving image as well as their use for publication and dissemination through Balettakademien's social media channels. You may contact Balettakademien at any time and withdraw your consent. A withdrawal does not affect the legality of any treatment that has been carried out before the withdrawal occurs.
JOINT TIMES FOR ALL STAGE COURSES:
DRESS REHEARSAL EVERYBODY: Saturday at 16:00
SATURDAY: One show on Saturday at 18:00
SUNDAY: Three shows. The first at 16:00. The second at 17:30. The third at 19:00.
Attendance is especially important in a stage course. Choreography rehearsals for the shows are included in the course and take place during normal class time. Lighting rehearsals, which is when we arrange the lighting for each dance number, take place on Friday or Saturday on the same weekend as your show weekend. In other words, lighting and dress rehearsals take place outside normal class time.
Read more about our stage courses here
Tickets
Tickets are available from Ticketmaster up to two hours before each show. Please note that tickets may sell out before then. We therefore recommend that you buy your tickets well in advance to be sure of getting a seat! It is not possible to exchange or redeem purchased tickets. Any remaining tickets will be sold at the door one hour before the show.
Tickets go on sale about a month before the show weekend.
Ticket prices
140 SEK for adults aged 20 or older
70 SEK for children and young people up to the age of 19, students with proof of registration, and senior citizens