About Folkuniversitetets sfi-skola
Folkuniversitetets sfi-skola is run by Sundbybergs Folkhögskola in collaboration with Folkuniversitetet. The school is located in Folkuniversitetet's premises at Norra Allégatan 6 in Gothenburg.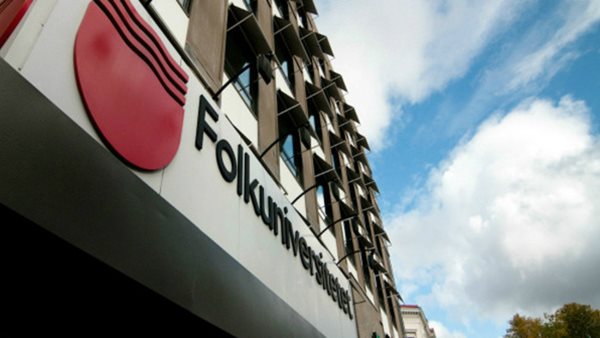 Core values and pedagogical approach
Folkuniversitetets sfi-skola conducts its operations based on the core values of popular adult education: the universal, life-long right to freely acquire new knowledge; and contributing to equality, participation, multiculturalism, personal development and the development of democracy.
Our SFI programme puts individually adapted language learning and an understanding of Swedish society first. Courses are based on the individual student's needs and provide the tools to participate actively in Swedish society and to quickly move on to a job or further studies.
We also work towards the long-term development of research-based education and new forms of student-centred learning.
Sundbybergs Folkhögskola
Sundbybergs Folkhögskola is a meeting point for people from different cultures with different experiences and backgrounds. Sharing of experience, an increased understanding, and respect between people is especially important to us. Here, you gain knowledge to use for further studies and working life. You become aware of your own strengths and abilities so you can better yourself. Our basic idea is based on each participant being seen and heard. That's why your attendance is so important.
Sundbybergs Folkhögskola is a part of Stiftelsen Stockholms Folkhögskola. Södra Stockholms Folkhögskola and Skarpnäcks Folkhögskola are also included in the foundation. Sundbybergs Folkhögskola is not affiliated to any political party and is independent of religious interests.
Folkuniversitetet
Folkuniversitetet is an adult educational association that offers a wide range of adult education all over Sweden. Our idea is to give people the tools to have a richer life through knowledge and creation.
Folkuniversitetet is run as a non-profit foundation. Folkuniversitetet is not affiliated to any political party and is independent of religious and trade union interests.
Folkuniversitetet is based on four core values:
University affiliation
Independence
Renewal
Internationalisation