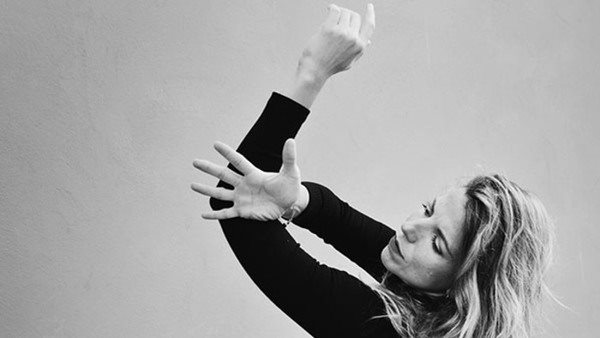 Please, tell us a little about yourself!
– I was born in a family of professional musicians and artists in Salamanca, Spain. I stepped in to my first dance class at the age of 11. From that day on dance has been an important part of my life and has become my profession. I graduated in contemporary dance at the Dance Conservatory of Madrid and have trained in commercial styles such as jazz, hip hop, jazz funk, in Spain and around EU.
Now, I have more than 10 years of experience working in the dance show business in all kinds of events, shows and productions throughout different countries (Spain, Austria, Morocco, Los Angeles, Czech Republic and now Sweden and Germany).
What do you like most about teaching at Dansstudion in Folkuniversitetet?
– I like the space in the studios, the friendly, happy vibe and the fact that is situated in the center of town.
What would you say is special about your classes?
– The passion – I love what I do and inevitably I bring this to my classes and to the way I teach. Also, a big part of my life consists of dancing on the stage and I think my students can tell. I work with the different techniques of each style with the goal of giving the students more freedom, physically and mentally, to express themselves through the amazing art of dance.
How do you want your dancers to feel during and after a class?
– I want them to feel very good both during and after. I want them to enter and leave the class craving for more. I want them to feel like they would not choose to be anywhere else than there. In addition, I want them to see me as someone available for them, someone that they trust and that wants to help them to get what they want and be happy. From my point of view and the way I live it, dance has this magical capacity of stopping the time and make you feel that, there and then, there is no other things existing.
What artist is your present greatest inspiration?
– Wow, this is a hard question… there are and there have been so many great artists out there, that I cannot only choose one. Michael Jackson, Whitney Huston, Beyoncé, Janet Jackson, Queen, The Beatles and so many more!
Why is dance important?
– For me it is easy to say, I would not be me without dance, I can't imagine life without dance! I think we all should live more in our bodies than in our heads than what we do nowadays. There are so many studies that show the benefits of dance in all aspects of life. – Mentally, physically and emotionally. Besides that, dance is one of the most beautiful arts, a universal way of expression, a way of communication and connection with yourself and others, and a fantastic way of having fun!
Foto: Emma Dewita Öberg