The Jazz/Commercial Dance programme
The Jazz/Commercial Dance programme is a unique programme that will equip you with a broad knowledge of jazz, hip-hop/street, contemporary and ballet. It provides a solid foundation for you who are planning to apply for further education in dance.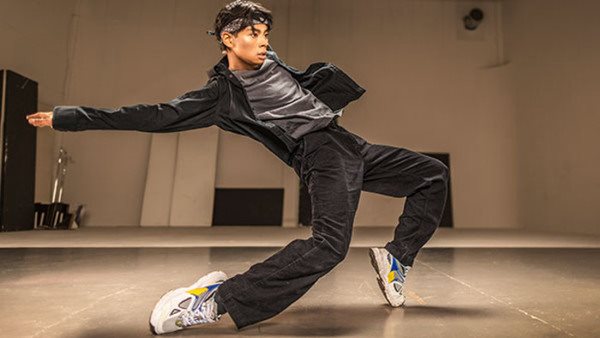 We want to support your development! We aim to encourage your creativity, stimulate your curiosity and help you develop. Your dreams and goals are important to us!
The Jazz/Commercial Dance programme tuition takes place according to a fixed timetable during the day, supplemented by in-depth studies in the form of evening lessons. This allows you to put together an individual timetable in consultation with your teachers.
In addition to the basic dance techniques, you will receive an introduction to form and composition, rhythm, anatomy/body awareness, dance history, method, choreography, and improvisation/freestyle technique. These are included both in the regular dance classes and as workshops. Audition training in preparation for further studies or work takes place in the spring.
You will also receive guidance in creating and developing your own compositions/choreography and performing the results on stage. Our teachers are very experienced, well educated and dedicated. You will also have your own mentor from the Professional Dancers Education to support your development. We arrange study visits to other schools, museums, competitions, events and more.
Choreographic rehearsals, as well as rehearsals with lighting and sound, are included prior to the performances that take place at the end of each term and at several points during the term. The school arranges public battles during the academic year in which students are encouraged to participate. In the autumn, we perform together with the Professional Dancers Education, the Modern/Contemporary
Dance programme and the Musical Theatre programme, and in the spring we give our own final performance.
Your personal development is prioritised in the Jazz/Commercial Dance programme.
Balettakademien has a long track record of teaching students who are just taking their first educational steps in professional dance after graduating from upper secondary school. We take a holistic approach to your development based on the latest research in dance medicine. The teachers engaged at the Jazz/Commercial Dance programme are all professional educators or active dancers with lengthy experience, and we emphasise their educational skills and enthusiasm as much their own artistic experience.
Start
August 2023
Fee
SEK 33.000 per semester
Application
You apply by submitting your high school grades, application form, health certificate and digital audition.
You need to enter your application no later than Sunday the 23rd of April.
Audition
In order for us to receive your digital audition as smoothly as possible, we recommend that you upload the video as an unlisted video on Youtube. Your digital audition must include:
Film an improvisation in any style you feel comfortable with. Length: 1-max 2 minutes.
If you have danced modern and/or ballet, we would like to see videos in these styles as well, but it is not a requirement. Whether it's choreography or improvisation, you choose. Length of clips: max 1 minute.
If you have danced Hip-Hop or any other Street style, we would love to see a choreography or improvisation. Clip length: max 1 minute.
If you have danced jazz, we would love to see a choreography. Clip length: max 1 minute.
It is important that you have a Youtube channel where you can upload your video.
A tip is to do it with the "Privacy" setting unlisted, then no one can see the clips without the specific link if you don't want everyone to be able to see these clips.
If you have mostly practiced completely different dance styles than the above, you send in a choreography and an improvisation in the dance style(s) you master and enjoy. These clips should be a maximum of 1 minute long.
We want to see what level you are at and what styles you master, your movement language and how you move in the room. Try to show who you are through your dance and what you have practiced up to now. The admissions jury primarily assesses your potential for development.
The audition will then be held on site in our premises at Birger Jarlsgatan 70 in Stockholm on the 7th of May 2023.