Stöd och matchning – a helping hand in your job search
Are you a jobseeker registered with Arbetsförmedlingen? Do you need individual guidance and attention? Partner with an advisor through Support and matching (Stöd och matchning) to link your competence and interests with potential employers. Let us help you bring you closer to a job that fits you.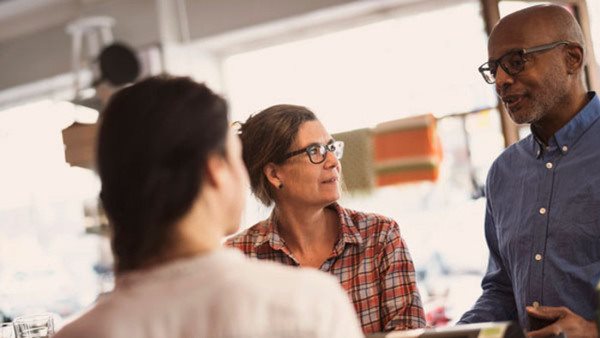 What do you get from Stöd och matchning?
Through Stöd och matchning, an advisor personally supports you in your job search or career training. We always start with where you stand today and where you want to be tomorrow. The support can take many forms like finding motivation, developing presentation techniques, building contacts or researching study opportunities. With an accomplished and committed advisor, you list your strengths, knowledge and experiences. Together, you choose activities that will move your job search forward based on your skills, attributes and dreams. The next step could be a mentorship, interview training or contact with employers.
Is Stöd och matchning right for you?
Stöd och matchning is designed for those who are registered with Arbetsförmedlingen and need individual guidance and attention in finding a job. Once your case manager at Arbetsförmedlingen has made the assessment that you need the support, you can choose which provider to attend.

Why choose Folkuniversitetet?
We share tools to expand existing networks and develop new ones.
We have unique knowledge about custom training and job market initiatives.
Our dedicated advisors and teachers are experts at giving you the right support.
We are a non-profit operator that can put all resources into securing your path toward work or training.
Apply to Stöd och matchning today!
Contact your case manager at Arbetsförmedlingen to participate in Stöd och matchning at Folkuniversitetet. If you want more information, you can also contact us directly. Find your city at the link below.